OOF: Finite Element Analysis of Microstructures




Next:
Menus
Up:
Introduction
Previous:
Starting OOF
&nbsp
Contents

Overview of the Graphical Interface
The graphical interfaces in
OOF
are designed to be an intuitive means to carry out virtual experiments on the microstructure in the
.goof
files. There are two major kinds of interfaces--
Menus
are used to issue commands (
eg,
initialize the grid, apply boundary conditions), and
Drawers
are used to view the results (
eg,
stress, strain). The
main OOF menu
is displayed when the program is started. Figure
1.6
illustrates the prototypical Menu graphical interface. Figure
1.7
is a Drawer representing the first invariant of the stresses (the trace of the stress tensor, or the negative of the pressure) for an undercooled (reduced uniform temperature field) microstructure corresponding to Figure
1.1
.
Pressing the ``Home'' key on the keyboard will always bring up the main OOF menu. This is very useful when the screen gets cluttered.
Figure 1.6: The Main OOF Menu. Every other OOF Menu has a nearly identical form: submenus left, functions center, variables left. Clicking on words invokes an action.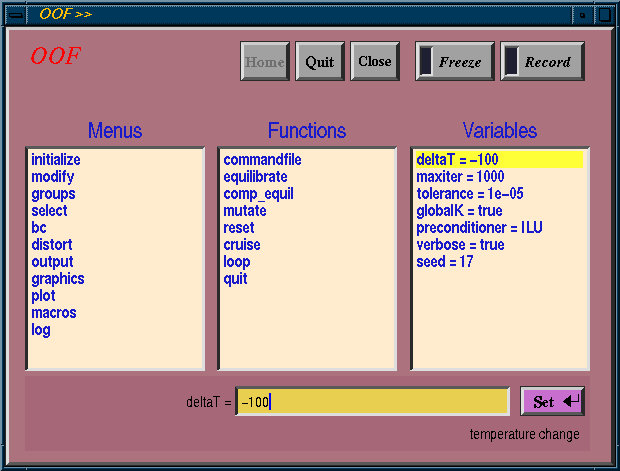 Figure 1.7: Graphical interface (called a Drawer) for the stresses due to undercooling the data from Figure 1.1.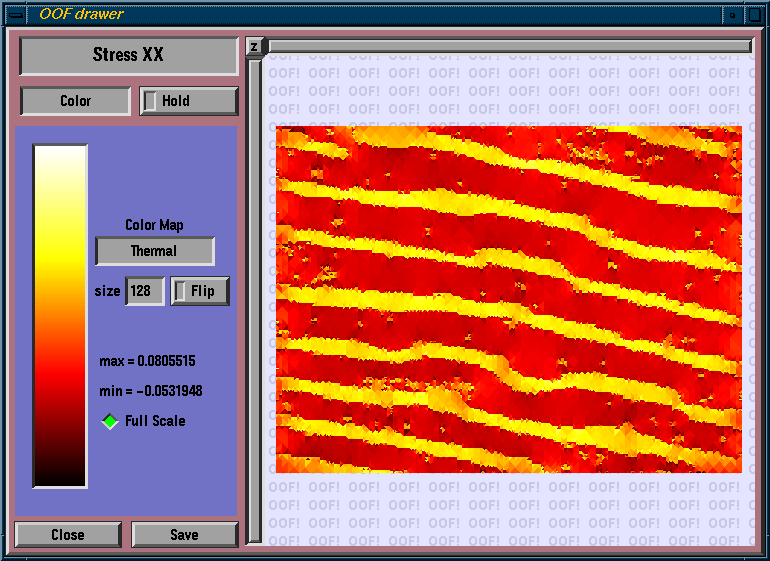 ---
Subsections
---




Next:
Menus
Up:
Introduction
Previous:
Starting OOF
&nbsp
Contents
/* Send mail to the
OOF Team
*//* Go to the
OOF Home Page
*/